Search results
The results of the search are displayed in an organized list. You can select one result at a time to get more information.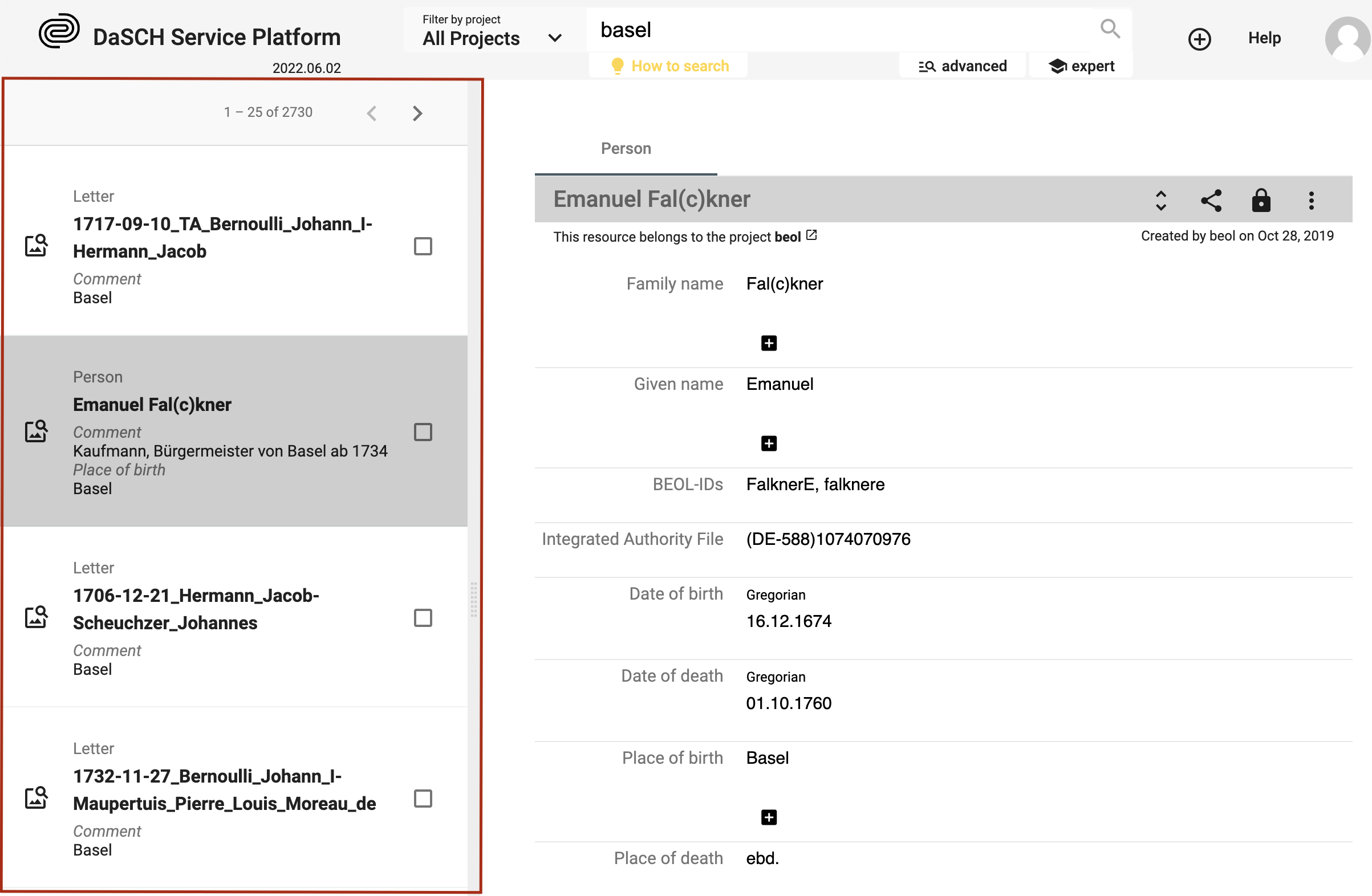 Search result 1: Simple list of results, similar to Google's list of results.
⚠ It is not possible to sort or order by criteria when searching with the full-text search, use the advanced search or the expert search instead to get back sorted results.
---
Last update: 2022-06-22